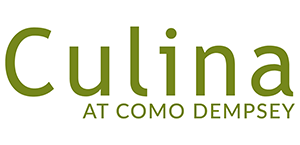 A taste for truly refined gastronomy. A passion for elegant fine entertaining. Culina was borne of these two simple desires. In 1994, Culina began life as a wholesale distributor of fine foods and wines before expanding into retail. Part of the COMO Group since 2012 and the leading purveyor of exquisite, specialist epicurean foods and wines, Culina has become the definitive destination and reference for food and wine connoisseurs, home gourmet cooks and professional chefs in search of the finest and freshest ingredients for their next culinary indulgence.
We are dedicated to pleasuring palates and passionate about bringing the best to you. We source not only from generations-old sustainable farmers and growers, and artisanal suppliers that craft distinctive and flavoursome foods in a manner steeped in age-old tradition, but also innovative and inventive product ranges that push the gastronomic envelope. From premium cuts of meats, sustainably-farmed fish and seafood to Old and New World wines and other fine delicacies, our team of culinary aficionados travels the world to meticulously select the most unique and authentic produce and products to curate under one roof.
For more than two decades, we have partnered and established strong relationships with suppliers and producers who share our philosophy and commitment to quality and food safety. As an established importer, distributor and restaurateur, we continue to maintain our hallmarks of quality, service and integrity. Numerous awards and accolades by both trade partners and consumers are affirmation of this, sealing our reputation as Singapore's best epicurean purveyor.
Follow us on Facebook | Instagram
Visit Culina's Website
Shop online at Culina eShop
* Dine-ins will be subject to government guidelines.
Available Monday to Sunday
Daily
11:00AM – 11PM (last order 10pm)
View takeaway and delivery menu here.
MARKET:
Daily
9am – 10pm
Opening Hours
MON – SUN
11:00AM – 11:00PM
(Last seating 9:30PM)
(Last order 10:00PM)
The menus
Conceived as a destination restaurant for food lovers, the Culina Bistro is the address for gourmands who appreciate exceptional foods and wines. Serving Modern European cuisine prepared with Culina's fresh produce and quality products, diners can choose between an air-conditioned inside area and an al fresco dining section.